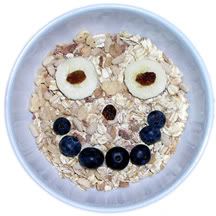 My friend Kristi, who writes Live and Love Out Loud, is hosting Alicia's Project Smile.
I'm going to jump in and take part because I have so many great pictures to share with you of all the fun things I did with Landon recently.
All of these pictures make me smile — I love taking L to places, new and old, and seeing him get excited and have fun. There is just nothing better. Apart from him saying, "I love you, Mama" or "You are so beautiful, Mommy" even when I look like I need a shower.
The other day we had fun for half an hour just taking silly pictured of each other. We laughed so much! No, I won't show you what mine looked like. I needed a shower.
L is enrolled in his first basketball/soccer/T-ball class. I think he is going to be a great athlete, like his Daddy, who was a quarterback and is great at too many sports to name. I'm a soccer mom, where did the time go?
We finally visited Katonah Museum — I figured L is old enough now to enjoy it, and he did.
Easter is old news by now, but here are my favorite pictures:
Last week we took a walk at Lasdon Park with a few other moms. L loves this fountain.

If you live near Danbury, CT, you HAVE to take your kids to the Danbury train museum. It was kind of a yucky, rainy day when we went the last time, but we had the entire museum to ourselves and got an exclusive tour of all the old trains. Priceless memories.
And finally: our Royal Wedding reenactment:
Which one of these pictures is your favorite :)
Write your own Project Smile post and link up at Live and Love Out Loud!